Post by Tachibana on Jul 26, 2021 22:54:40 GMT

---
✖
Personal Information
Name Meaning
[lit. 橘 "wild orange"]
Apparent Age
26 years old
Race
Human
Gender
Male
Weight
165 lbs
Height
6'2 feet
Notable Features
The man known as Tachibana is a young, handsome, male early in his prime. He stands at a slightly above average height of 6'2. His body is lightly toned physique with wired, hard, muscles, born from years of turbulent training and supernatural fights. Among-st his other oddities is his long brown head of hair, in which he continues to grow out. pointed ears peek out from the fringes of his dreadlocks, and his bright amber-gold eyes. His fair complexion is riddled by various old egregious scars and burns that litter his skin like a grotesque patchwork canvas — hidden by his usual tan hoodie, dark army green cargo shorts, and converse. While he appears relatively harmless in expression, at times a more serious visage emerges showing a battle-hardened warrior beneath the kind and inquisitive facade.
---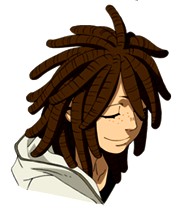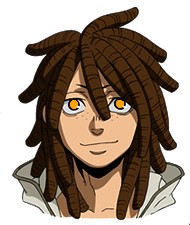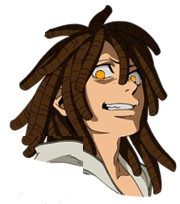 Personality
Tachibana is a man who lives in the present. As he has all but forgotten his past and is undaunted by his future — he has developed a very "live in the moment" type of personality. He's a person who comes off as warm-hearted and compassionate. Who holds a passionate zest for life and treats everyone the way he would want to be treated. While he is a bit naive at times, he is also quite intelligent and resourceful and holds a variable treasure trove of knowledge of how to quickly and efficiently take down a target. A fact that terrifies him at times due to how well he seems to know how to kill without being quite sure why he knows it.
While for the most part, he's rather laid back, he is a bit hot-blooded too. He loves challenges and games and can drink with the best of them. He can get rather rowdy and loud when the blood gets flowing as well. There are even times he shows a bit of a perverted streak — though this is far and few in between and often after too many drinks in his system. While he appears to be fun-loving and somewhat reckless — deep down there's a sensitive, lost, soul who holds many doubts and fears about his past and even future. He hides them well, but secretly wonders what kind of man he was in the past and if that person will ever come back — or if he would want him to.
✪ Likes
Alcohol, It tastes good, goes down smooth, and keeps him from overthinking things. Plus, it's a good icebreaker! What goes good with booze? Food! Preferably lots of it! He loves to eat as much as he loves to drink. It's just a fact of life. Friends, Whether it's a group or people he befriended down the street — Tachibana considers the bonds he makes as very important.
✪ Dislikes
Tachibana honestly dislikes whoever he was in the past. He loathes the idea of becoming someone else. He rather lives for the present than go back and be someone he and those close to him don't recognize. Destruction for the sake of it is something he can't adhere to. When friends, allies, and innocents lives are on the line because of some madman's violence streak he'll do anything to stop them.
The Undead,
He's not quite sure why, but he has a deep-seated dislike for supernatural beings specifically the undead. He's not quite sure why — but whenever encountering them he tends to get needlessly angry.
✪ Motivations
A Fulfilling Life, a pretty basic want, but he wants to enjoy life to the fullest see what the world has to offer. The good, the bad, the crazy. Maybe one day down the road he'll find someone to start a family with. Or just a life partner to spend his twilight years with. Regardless of what the future holds he wants to see where life takes him. It's about the journey, not the destination.


✪ Fears

Some nights Tachibana wakes up in a cold sweat waking from a dream of blood and darkness with himself at the epicenter. Though he hides it well, Tachi fears himself more than anything. The darkness that lurks in his soul and the madness that hides in his past. While the past is murky — he fears becoming the man he witnessed in his dreams, a constant fear of "what if?". If the past him emerges.. then what will happen to the version of him that exists now? Loneliness, A simple if childish fear, but a very real one. Loneliness tears at you — it eats away at everything you are. And he honestly can't go through that again. Never again. He can't go through that all-consuming emptiness one more time...
---
✖ Warrior Information

Also Known As
He mainly goes by Tachibana, but to those, he claims as close friends are granted the right to call him "Tachi". Though he was also been given the title "Lightning-Fast Tachi" [lit. 雷神橘 "Raijin no Tachi"].

Occupation
Martial Artist, Mage, Bounty Hunter, Assassin
Affiliations
To be determined.
Alignment
Neutral—Good
Reputation
To be determined.

Laterality
Ambidextrous
Teams
N/a
Mentors
N/a
Rivalries
N/a
Enemies
N/a
---
Background is under maintenance!
Stay tuned!
---
✖
Skills & Abilities


Hand to Hand Combatant
Tachibana is a very cautious fighter and tends to resort more on using his words, rather than physical forces. However, there are times when words alone aren't enough but in that case, Tachibana has quite the array of martial prowess apart of his arsenal. His fighting style can be summed up as an acrobatic and aggressive version of capoeira mixed with some boxing. He tends to switch between the two styles in the hopes of trying to keep his opponent(s) off balance and to finish them off quickly.
A technique which diverts the opponents gaze, allowing him to disappear out of sight. The concept of
Michinimayou
is commonly seen in magic tricks and in sleight of hand. Tachibana has extremely unusually weak presence but he has a strong will. He cannot be taken by his emotions or natural instincts, thus he has to have total control of his mind and actions in order to stay in the shadows. He has to be directly in front of the person who he makes as his target, creating a mirror-like effect like he's disappearing from view. The other version of this technique is much like the first, however Tachibana makes the presence of others weaker than his own, drawing the attention to himself, and creating the same effect but instead of himself seemingly disappearing, its the others. This version is known as
Michinimayou Kai
.

Total Concentration Breathing
An advanced and esoteric breathing technique where he inhales
the maximum amount of oxygen within a specific breath pattern to raise his physical and mental prowess to his utmost limits. The effects include a plethora of enhanced physical and mental abilities, like superhuman physical characteristics (i.e. strength, speed, stamina, durability and agility), faster thought processes, maximizing concentration and hyper-information processing. At a more advanced level, Total Concentration is also capable of clotting wounds from severe injuries and slowing down the circulation of poison in the bloodstream.
Total Concentration: Constant,
A Total Concentration Breathing state during the morning, noon, and night, and even while asleep, that Tachibana can constantly maintain. There is an immense difference in strength, speed, and stamina between someone who can maintain Total Concentration Breathing at all times and someone who cannot.


---
✖ Equipment & Arsenal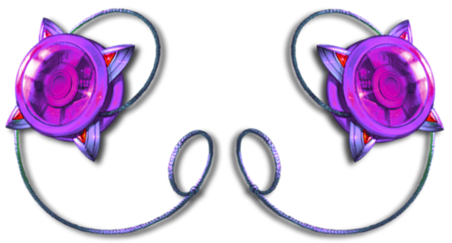 Yo-Yo of Tachibana
Coming soon.
---
✖
Character Appearance